La Goulette Fort, Karraka
La Goulette is a coastal city, 12 km north of Tunis. It overlooks the Gulf and Lake of Tunis. La Goulette had a strategic role in protecting Tunis from pirates and invaders. Its fort was built by the Spanish who invaded Tunis in 1535 under Charles V in lieu of an ancient observation tower after defeating the renowned Ottoman fleet commander Hayreddin Barbarossa, or Barbaros. It was turned into a Spanish military barracks before it was further fortified by an external wall around the city in 1556. And in 1574, the Ottomans, led by their commander Barbaros, reconquered the city, part of which and its wall now in ruins, while ushering in the Husainid Ottoman rule after the demise of the Hafsid state in 1575. 
In 1229 the fort was used by the Ottomans as a prison for long-terms sentences. Due to the fort's proximity to the port,  prisoners were used to row ships as a form of hard labour. From that the word Karraka which is used in the spoken dialect was originated, meaning pulling of rows, then came (karrakji) to refer to a 'prisoner,' which led to using the term as a name for all 'prisoners.' In 1962, the city was reconfigured with nearly three years of work. 
Zandala is a large prison used for exile and hard labour. The name is derived from the Turkish/Persian word 'Zindan'. And Karraka is a prison near a port. These derivatives have built the 'dictionary' of Tunisian prisons to this day, where Zendali became the name of a lyrical art style and prison songs that are characterised by restrictions and dreams of freedom. Prisoners describe it as a melancholic melody, which is, today, part of the lyrical legacy and folklore. All rooms and wards housing immates, serving long-term sentences, are called Karraka. The prison looked more of a residential building and it began to cut off from the concept exile.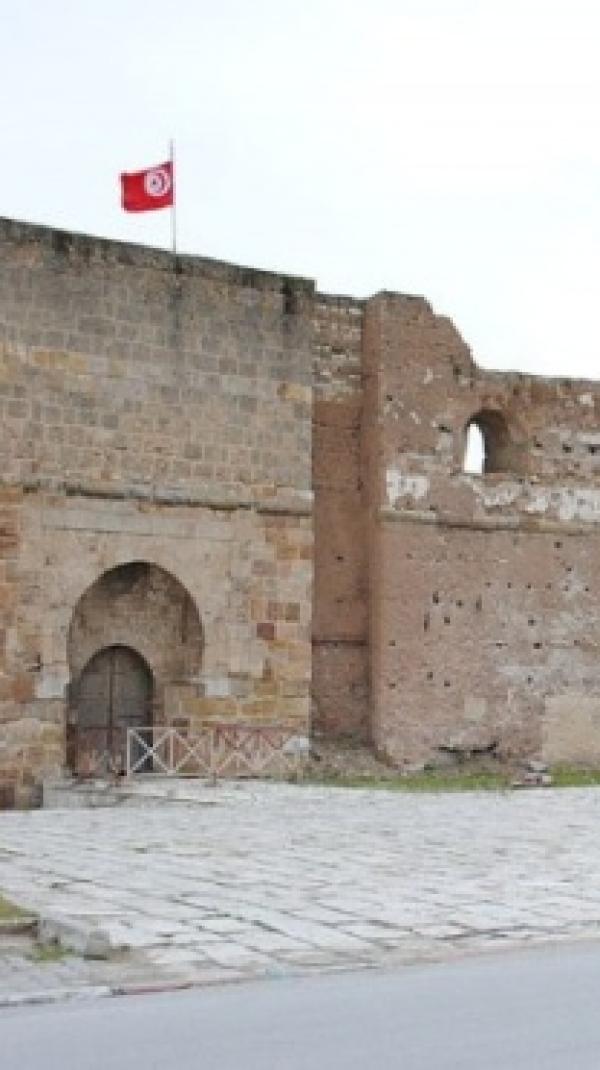 Images