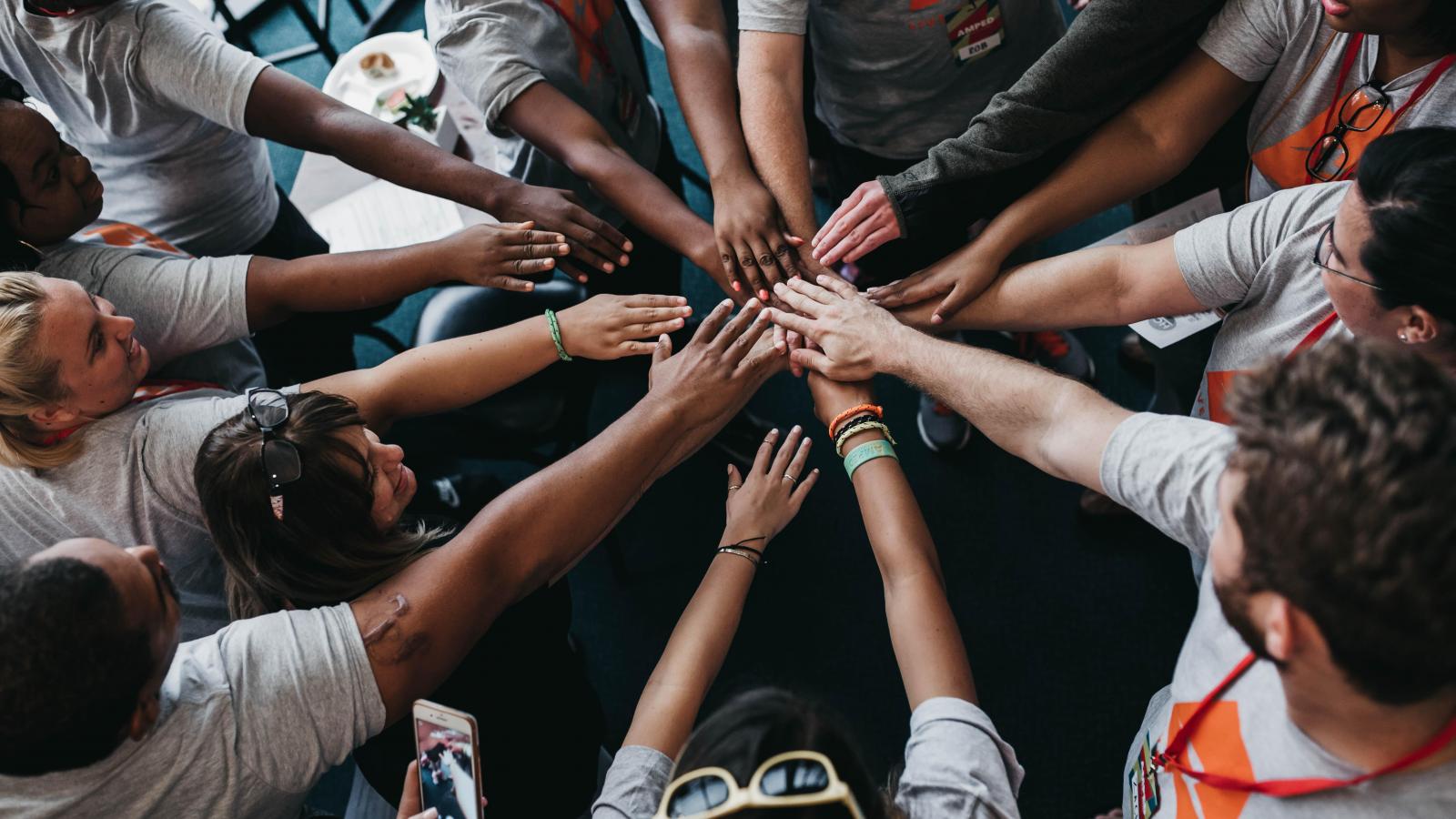 Partners
This map was developed by members of the International Sites of Conscience in the Middle East and North Africa region.  As partners they collaborated on the concept and mapped specific sites in their countries.  As some countries across the Middle East and North Africa (MENA) attempt to come to terms with changes in regimes, and others continue their struggles for peace and justice, memory and memorialization have gained social and political significance in the region. They have become important mechanisms to honor victims, rebuild communities divided by conflict, document gross human rights violations and engage citizens in issues surrounding human rights, peace and justice.
Act for the Disappeared (Lebanon)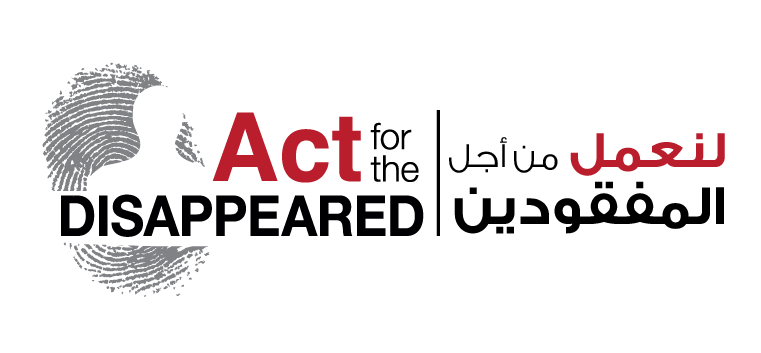 ACT for the Disappeared (ACT) was founded in 2010 as a Lebanese human rights organization seeking to bring answers to the thousands of families of the missing and forcibly disappeared in their demand to know the fate and whereabouts of their loved ones. It also aims to contribute to a reconciliation process in Lebanon through establishing the truth about human rights violations, bringing recognition to the victims and pursuing accountability.
Al-tahreer Association for Development (Iraq)

Al-tahreer Association for Development's goal is to build an Iraq with a free, democratic community in which justice and peace prevails. Additionally, the association seek to achieve independent, impartial and transparent governmental and legislative institutions in Iraq. The organization has implemented a number of awareness campaigns which dealt with the Iraqi constitution, parliamentary council, democracy and elections, risks of financial and administrative corruption as well as promoting participation in elections in Ninewa. 
Additional ongoing programs enable people to participate in local decision making processes, reinforce transparency and accountability in Ninewa, monitor elections, observe government performance, combat administrative and financial corruption, strengthen relationships between citizens and local government, and aim to build peace and national unity.
Iraq, Mosul, Al-Shurta Street
Association for Justice and Rehabilitation (Tunisia)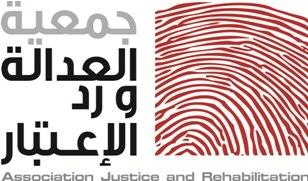 The Association for Justice and Rehabilitation works toward preserving the collective memory of Tunisian victims, documenting human rights violations, and establishing a platform for transitional justice processes in the country. In the area of human rights specifically, they advocate for the needs of women and children; the right to proper healthcare; and for the rights of those subjected to torture and forced disappearances.
Baladna- Association for Arab Youth(Palestine & Israel)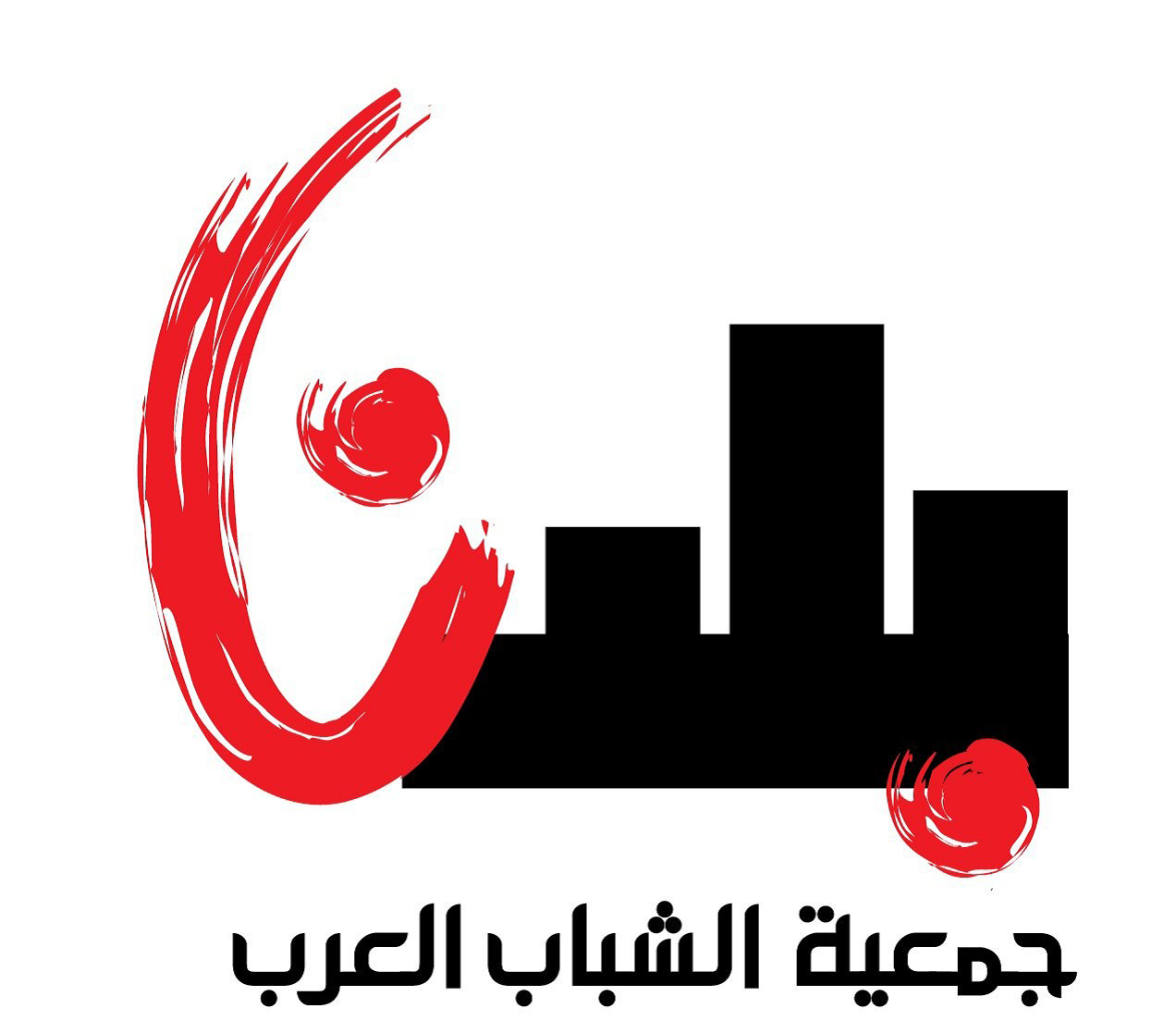 Baladna was founded in 2001 by a group of young Palestinians committed to advancing the social, political, cultural, and economic rights of Arab Palestinian youth in Israel. Frustrated by a lack of outlets through which Arab youth could realize their transformative potential as agents of social and political change, they established Baladna as a non-profit organization dedicated to empowering youth to overcome discrimination and marginalization while advancing their individual and collective rights. Since its establishment, Baladna has touched the lives of tens of thousands of Palestinian Arab youth and remains the only independent youth organization in the Palestinian society in Israel operating at the national level. As a non-partisan organization, Baladna's team and network brings together individuals and groups from different political and social backgrounds, representing Palestinian Arab youth in all their diversity.
Casa Mémoire (Morocco)

Founded in 1995, Casa Mémoire is a Moroccan non-profit organization that aims to safeguard the 20th century architectural heritage in Morocco. It brings together communities to support the preservation of Moroccan heritage, with a special emphasis on Casablanca; the enhancement of architectural heritage more generally; cultural tourism; and collective memory. The main objectives of the association are to increase awareness among the public – and social and political actors – around issues concerning the heritage of the twentieth century and its restoration or rehabilitation. It also encourages participation in research work with national and international laboratories. Casa Mémoire, in short, offers a (re) discovery of the architecture and urbanism in 20th century Morocco.
29 AVENUE LALLA YACOUT, 5 ème ETAGE
CASABLANCA Morocco
Hafıza Merkezi (Turkey)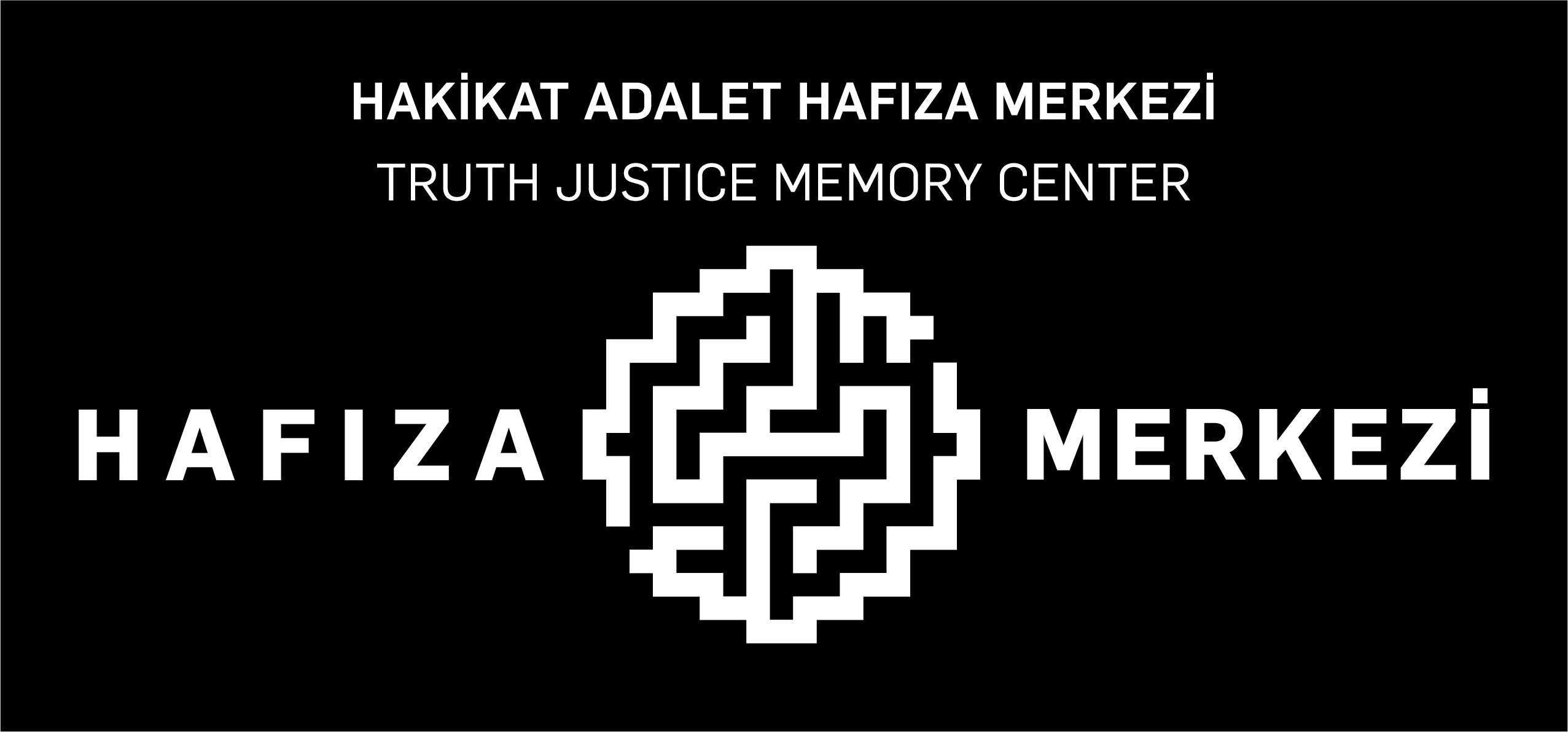 Hafıza Merkezi aims to contribute to peace and democracy by way of uncovering truth concerning gross violations of human rights, supporting survivors in their pursuit of justice and contributing to dissemination of narratives outside of official discourse in Turkey.
Human Rights Center for Memory and Archives (Morocco)
Human Rights Center for Memory and Archives (Morocco)
The Human Rights Center for Memory and Archives strengthens the commitment of the Kingdom of Morocco to protect its citizens' rights and freedoms. It confirms Morocco's attachment to respect its international commitments in the protection and promotion of human rights. The Center oversees the surveillance and monitoring of human rights at the national and regional levels; monitors cases of violations and may conduct necessary investigations and inquiries; may intervene on an urgent basis to prevent any possible individual or collective human rights violations; and visits detention sites, prisons, child protection centers, reintegration centers, and hospitals to prepare relevant reports.
Place Chouhada, Rabat 21527, Morocco
Mediterranean Forum for Memory (Tunisia)
Mediterranean Forum for Memory (Tunisia)
The Mediterranean Forum for Memory helps preserve the memory of human rights violations in Tunisia. As the country transitions from dictatorship to a new era of reform, the organization educates the public, civil society organizations and other outlets about the theoretical and legal framework of human rights and how to implement these frameworks in the reform process.
4 Rue des Olillets, Nabeul 8000 , Tunisia
National Coordination of Families of the Disappeared (Algeria)
National Coordination of Families of the Disappeared (Algeria)
In 2004, the President of Algeria announced an impending amnesty law that would turn the pages of one of Algeria's darkest moments in recent history. In response, the families of the disappeared organized themselves into several associations throughout the country to ensure their loved ones' stories not be hidden behind blanket amnesty and to demand justice. As the amnesty law became imminent, these groups of families joined together under the National Coordination of Families of the Disappeared (NCFD) to campaign for a 25-point legal platform against impunity. Now, in addition to campaigning and information-sharing, the Coordination testifies to Human Rights Commissions in the UN, to which it has a permanent correspondent. The NCFD has filed 2500 cases to the UN Working Group on Forced Disappearances.
312 cite Massinissa z/d bat e3/k, Algeria
Partners Yemen for Democratic Change (Yemen)

Established in 2009, Partners Yemen for Democratic Change (PY) supports and strengthens public and private efforts to secure a civil and democratic state. The organization builds the capacity of multiple stakeholders, offering training in crisis and conflict management, consensus building and conflict resolution. In an attempt to solidify democratic processes, PY also supports spaces for serious dialogue and efforts to develop policies that inspire a culture of accountability
Faj Attan, Haddah
Sanaa Yemen
SADA (Syria-Turkey)

SADA is an independent, not-for-profit NGO that monitors the pulse and beat of the public in a simple and direct way to disseminate information and enhance transparency in Syrian Society. SADA reinforces citizens' influence over institutions and authorities by means of systematic work carried out by trained activists who encourage transparent communication with the widest segment of community, while taking into consideration the variety and interests of these audiences. The opinions and views of current events that matter to the whole Syrian community are valued and faithfully noted.
Sada (Syria/turkey)
Bashakshahir 4, Etap 1, ksm, Istanbul Turkey
Tamkeen Development Foundation (Yemen)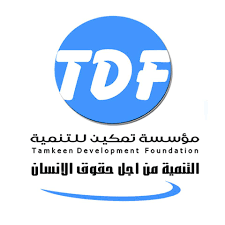 Tamkeen Development Foundation (TDF) aims to promote development based on human rights. TDF conducts research and capacity building on a range of issues surrounding political participation and seeks to increase
The Damascus Center for Human Rights Studies (Syria)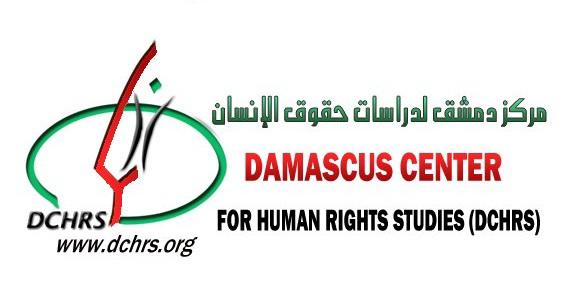 The Damascus Center for Human Rights Studies (DCHRS) is an independent, non-governmental organization established in 2005, located in the Syrian capital of Damascus. Its mission is to foster a spirit of support and respect for the values and standards of human rights in Syria. DCHRS works on a variety of documentation projects including daily casualty reports, massacre reports, and other human rights violations reports. DCHRS has also been working on advocacy and lobbying in different human rights institutions in order to acknowledge the deteriorating human rights situation in Syria. Finally, DCHRS opened local offices in Syria in order to document, collect, and observe human rights violations on the ground. After the start of the Syrian war, the Center increased its activities through working, communicating, and coordinating with many members and activists. Thus the center began documenting daily violations against peaceful demonstrators perpetrated by the Syrian regime forces, including extrajudicial killings, massacres, arbitrary detentions, forced disappearances, rape, and torture in prisons.
1718 M Street NW, Suite 116 Washington
DC 20036, America
The Future Partners Foundation for Development (Yemen)
The Future Partners Foundation for Development seeks to contribute to achieving a comprehensive developmental renaissance that meets the needs and requirements of Yemeni civil society through implementing many qualitative projects and promoting democratic humanity participation and human rights among all segments of society, particularly the youth focusing on the principles of transparency, professionalism, empowering women and youth, and strengthening their efforts to reach decision-making positions.
Republic of Yemen
Sanaa Yemen
UMAM Documentation and Research (Lebanon)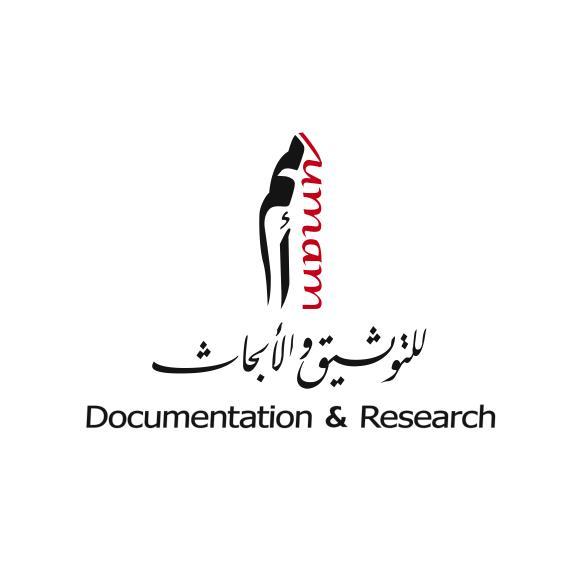 UMAM Documentation and Research (UMAM D&R) is a Lebanese non-governmental organization that believes in the need to confront Lebanon's strained past if the country is to ever move out of endless cycles of violence and instability towards the establishment of lasting and enduring peace. In the years since its foundation, particularly after the unfolding of the Arab Spring, UMAM D&R has broadened its focus to include regional affairs, although its core commitment is to Lebanon. Only through an open and honest historical reckoning can the country better understand contemporary issues and prepare itself to deal with future problems.
Slim Residence, Haret Hreik
Beirut, Lebanon
Women's Centre for Guidance and Legal Awareness (Egypt)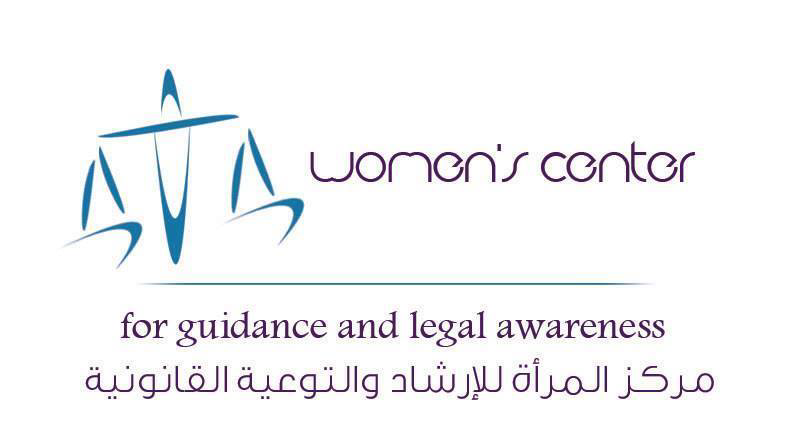 Women's Centre for Guidance and Legal Awareness (WCGLA)'s vision is to see empowered women, youth and teens living in a just and equal Egypt, where they enjoy all of their human rights. WCGLA is a Egyptian, feminist, non-governmental organisation that works to protect and promote human rights for women and youth within the framework of international human rights mechanisms and standards. This is undertaken through monitoring, documentation and advocacy at local and international levels; providing social and legal services to female and young victims of violence and those whose human rights have been violated; undertaking awareness, advocacy, training and legal reform programmes that ensure gender equality; developing the capacity of grassroots organisations and volunteer groups, all within the framework of an effective organisation that works in a complementary way through the various programme and administrative units and regional offices whose specialised and highly-qualified staff are committed to the vision and mission of the Centre.
Balqas, 12 Al-Jumhuriyya St, Al-Mansura
Daqhaliyya 35631, Egypt